Description
Key Features:
Portable & lightweight
May be suspended or set on the ground
Available in a variety of colors
120 Volts, 14.85 Amps
120 Volt utility outlet for clippers
18 gauge steel body
CSA approved by request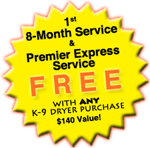 Get your 1st factory recommended 8 month service FREE when you purchase any K-9 Dryer from SMPP. Dryer must be returned to SMPP freight prepaid.
AND
You'll also receive Premier Express Service. This allows you to expedite your service by moving your product to the front of the line for a quicker turn around.
Both options are FREE with any K-9 dryer purchased from SMPP. Additional parts extra.
Exclusively at Stone Mountain Pet Products (a $140.00 value!)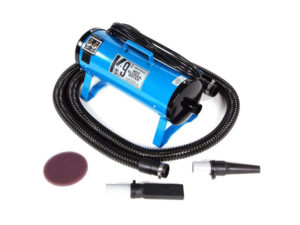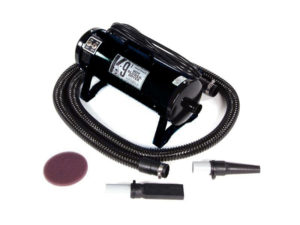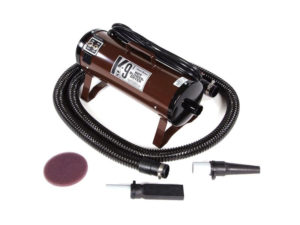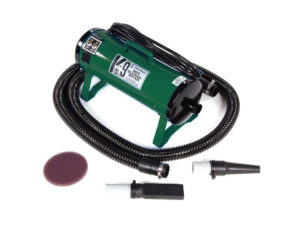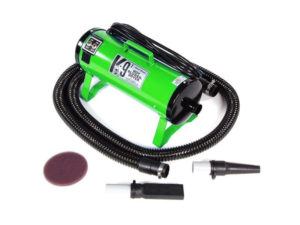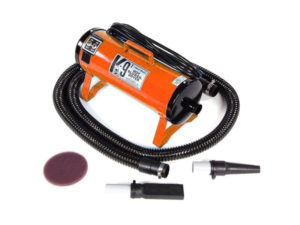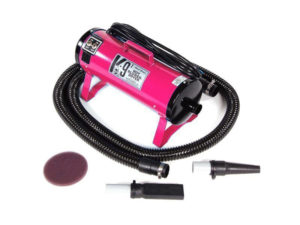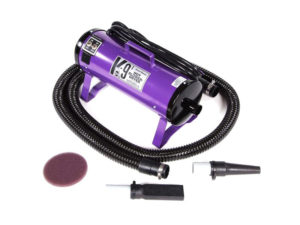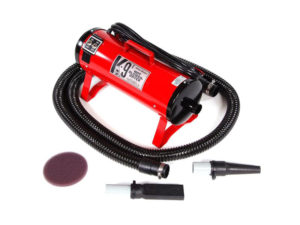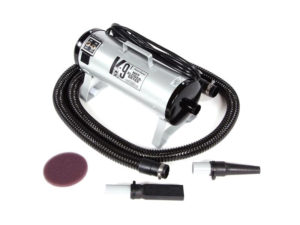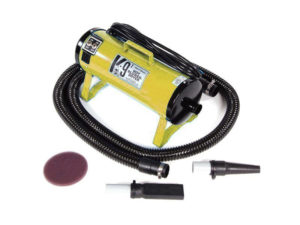 Electric Cleaner Company is an all American company located in Osseo, Wisconsin and has been building world-renowned vacuums, blowers and dryers for over 50 years. All of their products offer powder coated steel housings and a full 2-year warranty on all non-variable speed dryers and 1-year warranty on their variable speed products. From the smallest single motor Mini, to the most powerful two motor K-9 III, you can't go wrong. K-9 dog dryers are the largest selling brand made in the USA.
Stone Mountain Pet Products is an authorized Sales, Parts & Service center. Contact us today via email or phone to get your sales order started today! 763-363-2611.
HOW DO THEY WORK?
K-9 dog dryers are called force or high velocity dryers. They dry by focusing a volume of high velocity air that blows water off the pet and evaporates moisture. These dryers do not have heating elements, but as the air passes over the motor it picks up the heat from the motors both cooling the motors and heating the discharge air. The K-9 I, Mini, Fluffer and K-9 III raise the temperature 5°- 10° above room temperature, K9 II 15°- 25° above room temperature. The warm air improves the effectiveness of the drying process and can be safely applied under the hands on supervision of the groomer.
Electric Cleaner Company units are guaranteed against defects in workmanship and/or motors for two years from date of purchase. All variable speed dryers will carry a one year warranty. All other parts are guaranteed 90 days against defects in workmanship and/or materials. Warranty on motor-turbines is applicable only if motor-turbines have not been taken apart or tampered with. Motor-turbines, hoses, or unit to be repaired must be returned to factory freight pre-paid or post paid for warranty to apply.