Description
These luxury suite panels are roughly six-and-a-half [6.5′] foot high and three [3′] feet wide. When assembled in a variety of configurations, they offer plenty of space to accommodate a large variety of feline furniture that curious cats can climb and explore.

Cat Atriums come standard with black, gray or tan powder coated frames. Frames can be upgraded to other colors or a clear anodized finish for an additional charge.
Contact one of our sales representatives for more information.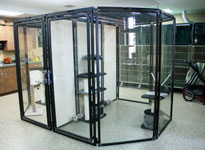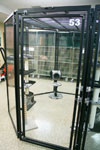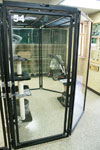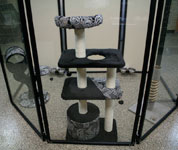 POPULAR CONFIGURATIONS
From individual suites to divided spaces to large, open accommodations for an entire cat family, you can offer cats the luxury they know they deserve. These are a few configuration ideas to help you design your cat's kingdom!