Description
Separate small dogs from big ones, timid dogs from dogs with a more aggressive play style. Stone Mountain's modular panel system lets you customize your day care space to fit the needs of your canine clients in order to maximize your space and increase your bottom line. It's dog-tested and day care approved!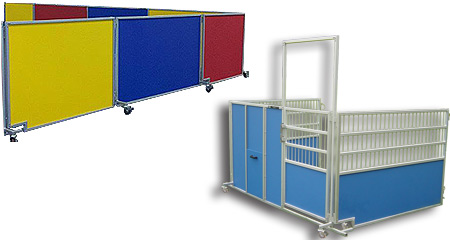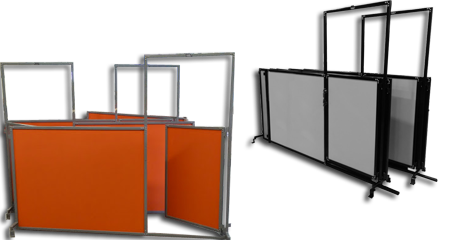 VESTIBULE CONFIGURATION IDEAS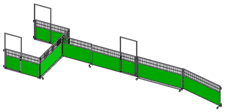 The Board Hound Set – Photos courtesy Cassie Moore Photography & The Board Hound – Click images to enlarge
QUESTIONS TO CONSIDER WHEN DESIGNING YOUR ROOM DIVIDER:
How would you like the divider to fit in your room? Straight across? Curved into a corner?
What is the exact width of your room? 

Required dimension.

Do you need an entryway section?
Do you need any gate sections?
Which style would you like? Grille top, full-height grille, solid or a combination?
What color combination would you prefer?