Description
Great for:
"Check-in / Check-out" facilities for busy kennels.
"Recovery space" for post-operative care in veterinary clinics.
Grooming operations.
Rescue or humane society operations.
"Time-out" space for rowdy day care participants.
Outfitting an entire boarding facility.

Boarding Suites come standard with black, gray or tan powder coated frames. Frames can be upgraded to other colors or a clear anodized finish for an additional charge.
Contact one of our sales representatives for more information.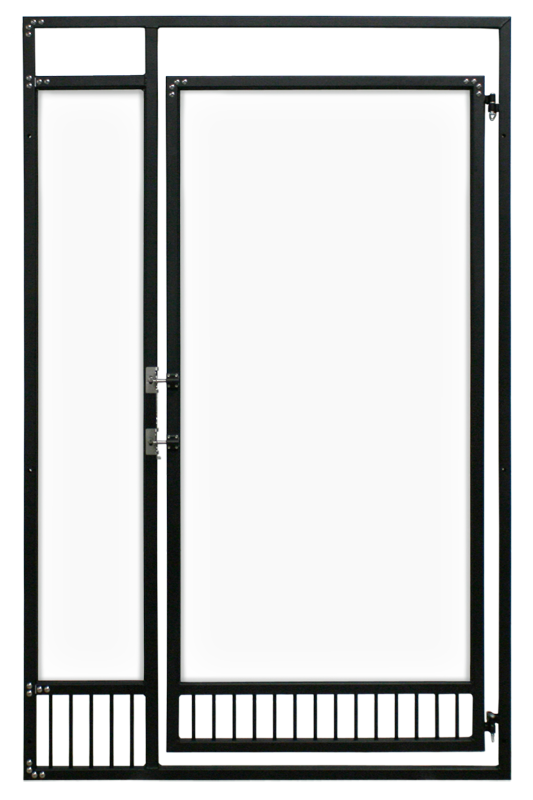 The Board Hound Gallery – Photos courtesy of Cassie Moore Photography & The Board Hound – Click images to enlarge
Other examples of our Boarding Suites – Click images to enlarge
You can add an extra layer of security to your boarding suites by adding a kennel top to keep your guests from escaping. Kennel tops can be secured to our boarding suites or other kennel systems using our bracket hardware. They come in standard sizes or can be customized for your needs.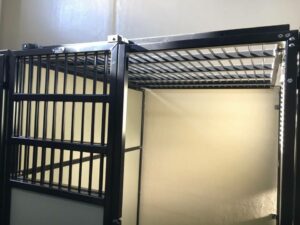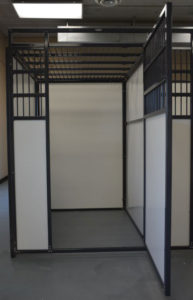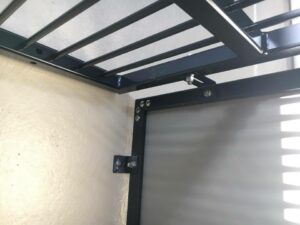 If you have a sloping floor and need your kennel walls to remain flush with it, our Floor-Flush Option is a simple solution to eliminate any gap under your wall panels without the need for expensive customization. Brackets on the front and back of each wall panel allow you to adjust the angle of the panels to match the slope of the floor (with a maximum of 4 inches of slope over 8 feet), keeping the panels flush with the floor for no gap under the walls.